There has been an increasing amount of research and information in recent years about the increasing environmental pressure on nature's pollinators. Michigan, with its significant agricultural industry, is on the forefront of research to find solutions. You might be surprised to know that even a small suburban landscape can provide significant contributions to habitat for native pollinators. Here are seven ways to make your garden a haven for native pollinators, as provided by the US Department of Agriculture
Use pollinator-friendly plants in your landscape. Shrubs and trees such as dogwood, blueberry, cherry, plum, willow, and poplar provide pollen, nectar, or both, early in spring, when food is scarce.
Choose a mixture of plants for spring, summer, and fall. Different flower colors, shapes, and scents will attract a wide variety of pollinators. If you have limited space, you can plant flowers in containers on a patio, balcony, and even window boxes.
Reduce or eliminate pesticide use in your landscape, or incorporate plants that attract beneficial insects for pest control. If you use pesticides, use them sparingly and responsibly.
Accept some plant damage on plants meant to provide habitat for butterfly and moth larvae.
Provide clean water for pollinators with a shallow dish, bowl, or birdbath with half-submerged stones for perches.
Leave dead tree trunks, also called "snags," in your landscape for wood-nesting bees and beetles.
Support land conservation in your community by helping to create and maintain community gardens and green spaces to ensure that pollinators have appropriate habitat.
For an easy, fun project with kids, consider making a simple 'Bee Box' or 'Bee Hotel'! With a 12" block of untreated 4"X4" and a drill with a couple different diameter bits, you can make a perfect home for mason and other native bees. You can find instructions, a downloadable .pdf and even a YouTube video from the Chicago Botanic Garden.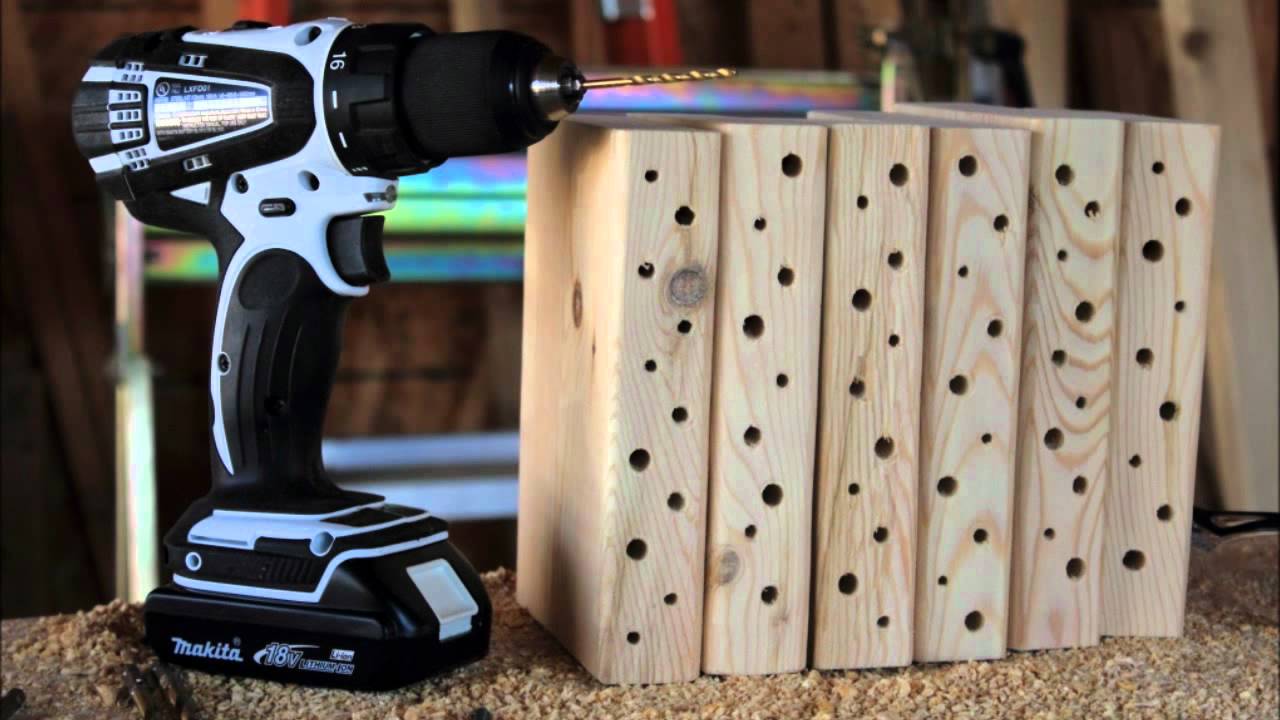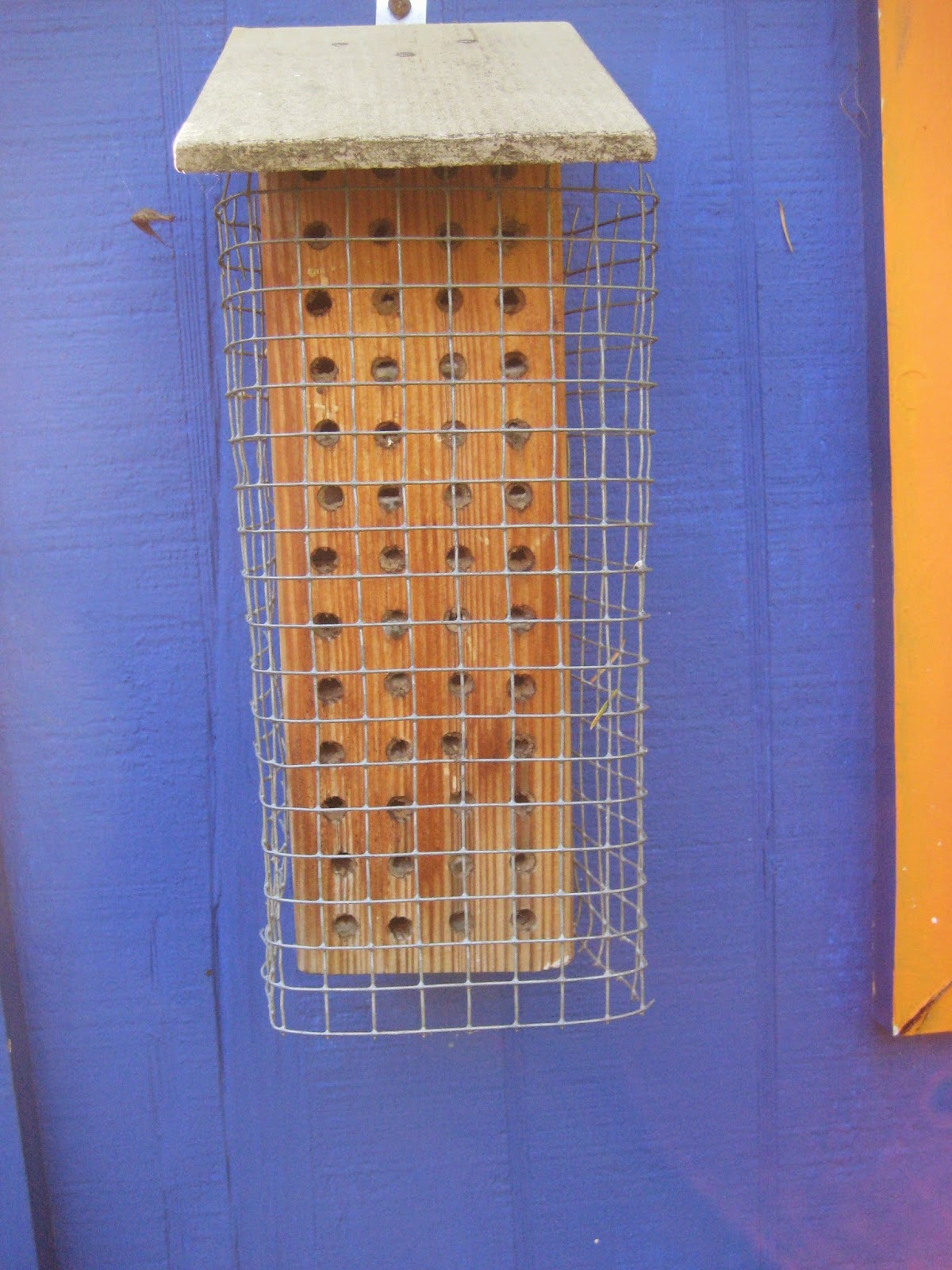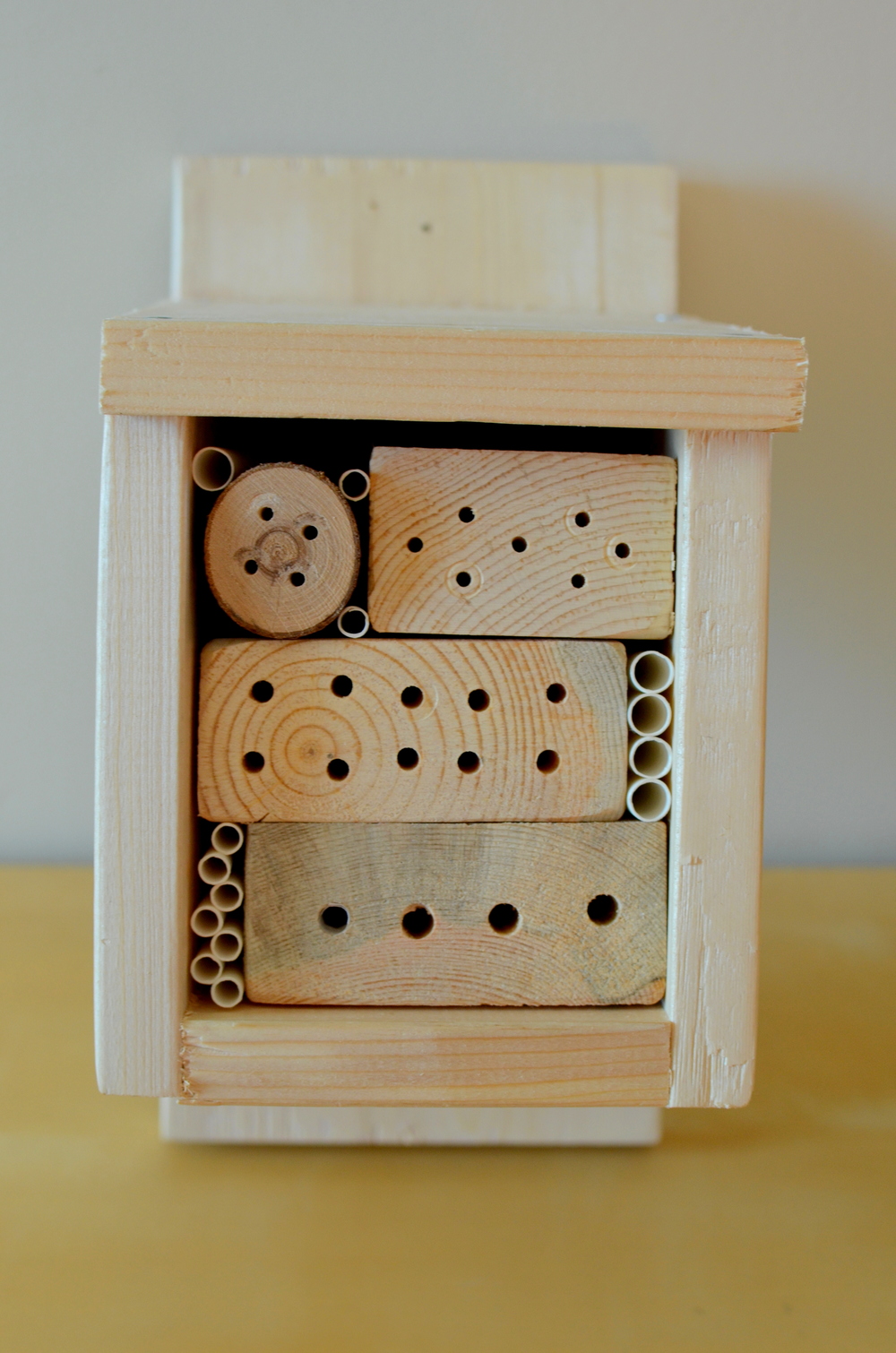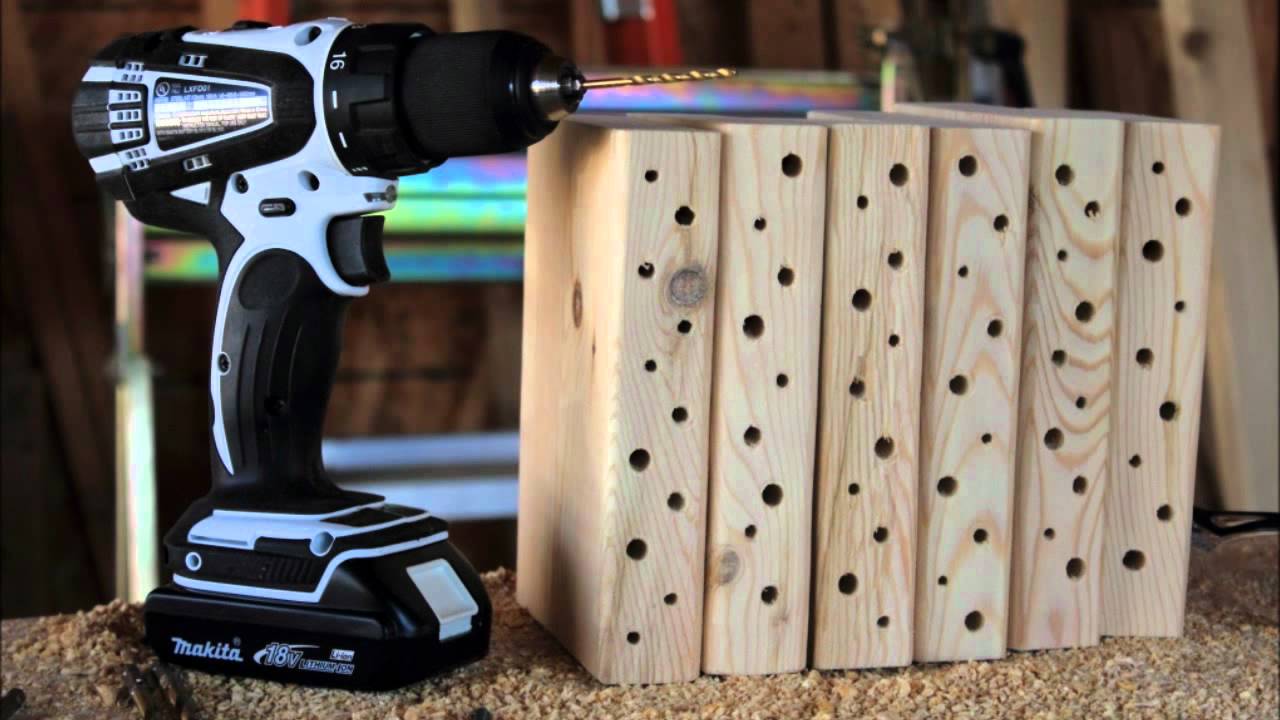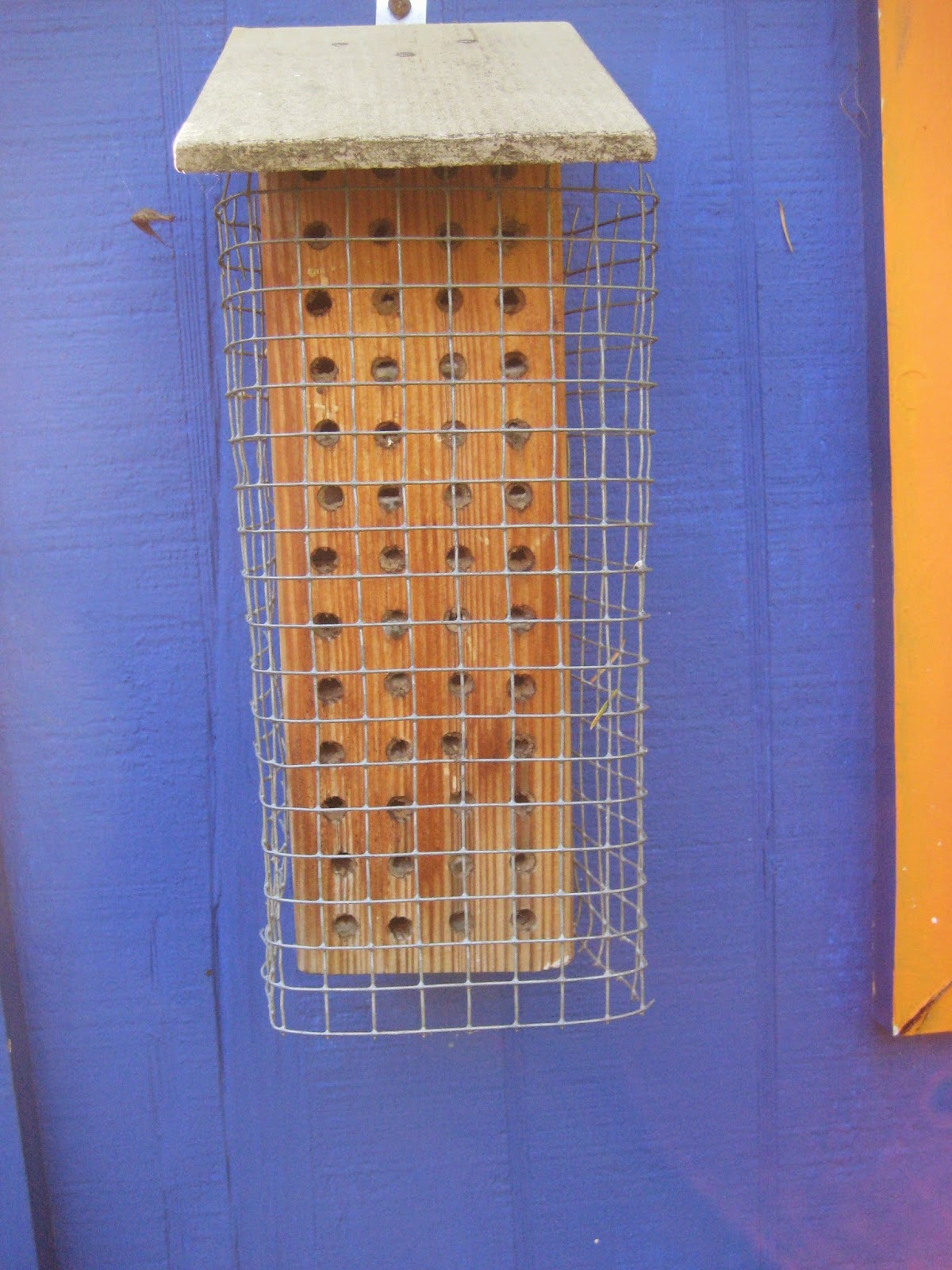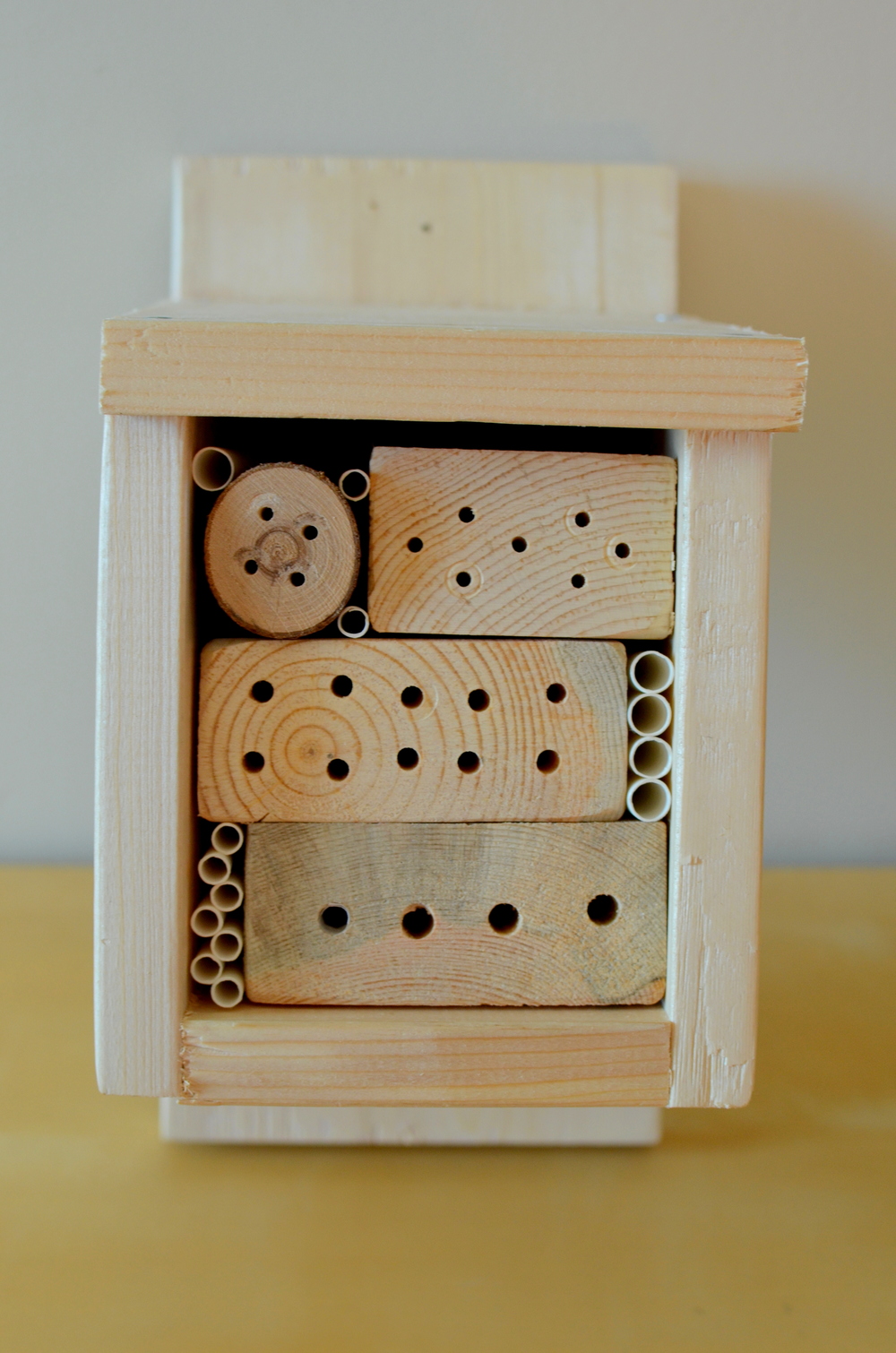 Once you are done with construction, mount the bee block on a protected south facing wall, tree or fence. After that, just a little annual care is needed to keep your small community of bees safe and happy in their new home. If you build this or another bee house (you can find lots of ideas online!), be sure to let me know with a photo. I'd love to see our community come together to support our pollinators!